BPC LAW RECOGNISED BY DOYLES GUIDE
BPC Law have again been recognised by the Doyles Guide for our expertise in personal injury.
The Doyles Guide is an independent organisation that ranks law firms based on peer surveys as well as extensive telephone and face to face interviews with clients, peers and relevant industry bodies.  It is pleasing for BPC Law to be recognised by Doyles, as personal injury lawyers' rankings are compiled by feedback from defendant insurance solicitors.
What it means for our clients
We believe having the respect of our opponents gives our clients an edge that other firms cannot provide.
For two years running, our firm has been recognised in the following categories:
Leading Medical Negligence Law Firm (Plaintiff) – 2015, 2016;
Leading Motor Vehicle Accident Compensation Law Firm – 2015, 2016;
Leading Workplace Injury & Compensation Law Firm (Plaintiff) – 2015,   Recommended Workplace Injury & Compensation Law Firm (Plaintiff) – 2016; and
Leading Public Liability Law Firm (Plaintiff) – 2015, 2016.
Not only has our firm been recognised in the area of personal injury, our specialist partners have been recognised too.
Courtenay Poulden has been recognised in the following categories: 
Leading Public Liability Compensation Lawyers (Plaintiff) – NSW, 2016;  and
Recommended Motor Vehicle Accident & Injury Compensation Lawyers (Plaintiff) – NSW, 2016.
Scott Hall-Johnston has been recognised in the following categories: 
Recommended Public Liability Compensation Lawyers (Plaintiff) – NSW, 2016;
Recommended Medical Negligence Lawyers (Plaintiff) – NSW, 2016;  and
Recommended Work Injury & Accident Compensation Lawyers (Plaintiff) – NSW, 2016.
Mark Nelson has been recognised in the following categories: 
Leading Public Liability Compensation Lawyers (Plaintiff) – NSW, 2016;   and
Leading Motor Vehicle Accident & Injury Compensation Lawyers (Plaintiff) – NSW, 2016.
Kate Henderson has been recognised in the following categories: 
Leading Medical Negligence Lawyers (Plaintiff) – NSW, 2016 and
Leading Medical Negligence Lawyers (Plaintiff) – NSW, 2016.
Having all four partners recognised by the Doyles Guide is quite an achievement in the competitive industry of personal injury and we are very proud to again be recognised.
If you are looking for a specialist personal injury compensation lawyer, look no further than BPC Law.  Experts you can trust.
About Beilby Poulden Costello Lawyers
Beilby Poulden Costello Lawyers is a leading Sydney legal practice with accredited motor accident compensation lawyers, specialist workers compensation lawyers. The practice has its origins as a legal practice started by Barry Beilby in 1975. The business expanded significantly in 1993 when the practice merged with that of Flannery Mura & Costello, a firm specialising in Compensation law.
For more information on Beilby Poulden Costello Lawyers visit the website: http://www.bpclaw.com.au
Contact Info:
Company Name: Beilby Poulden Costello Lawyers
Contact Name: Mark Nelson
Address: Level 18, 201 Elizabeth St., Sydney, NSW Australia 2000
Email: info@bpclaw.com.au
Phone: +61 (02) 8280 6900
Club Med Confirm Continuing Strong Bookings for Their Bali Beachside Resort
Club Med confirm strong bookings ahead of the May to July peak dry months season.

Between fields of rice paddies and temples, the Club Med Bali Resort is a sanctuary for families and friends on the shores of Nusa Dua. With masses of space to unwind, contemporary design inspired by local culture, an adults-only Zen Pool overlooking a lush field of palm trees, a holiday to Club Med Bali rejuvenates body and spirit.
There are so many things to do at the resort from visiting the floating restaurant with delectable al fresco dining, exploring the nearby temples or be pampered in the Spa by MANDARA. Plus, embrace the spirt of local culture with Balinese cooking lessons and evening shows. Club Med Bali holidays have never been so blissful!
Little ones are well catered for and can fly on the trapeze or play about in the splash pool with new friends in a safe environment.
It is no wonder Bali is one of Australia's favourite holiday destinations. Towering coconut palms and long, sandy beaches under the warm tropical sun. Tourists love Bali for the rich cultural and spiritual history they can explore, with fragrant foods, temples and traditional festivals which explains the strong tourism numbers in recent years.
Emma Cayeux, spokesperson for Club Med said, "Bookings are strong for different times of year with surfers wanting to catch the best waves between April & October, and chasers of culture booking to attend the Nyepi Festival in March or the Galungan Festival in February" She went on to say, "Bali has something for everyone and our kids club activities make it a truly great all-inclusive family holiday resort."
About Club Med
Club Med is the worldwide leader in upscale Premium All Inclusive holidays. Guests have the freedom to enjoy the wide variety of services and activities that our Resorts offer, be it on their own or with others.
The extraordinary Club Med experience includes accommodation with refined comfort, all gourmet meals, all-day bar and snacking, a wide selection of sports and leisure, night entertainment and parties, as well as children's clubs for all ages. Guests get to enjoy true quality time with their loved ones knowing that everything is safe and taken care of.
With over 67 resorts located all over the world, vacationers may look forward to spending a truly unforgettable holiday at exotic locations!
For more information on all inclusive Bali holidays please visit the Club Med website https://www.clubmed.com.au
Media Contact 
Emma Cayeux
Company Name:  Club Med
Company Address: 227 Elizabeth St, Sydney, NSW Australia 2000
Phone: 1800 258 263
ExpandaBrand Confirm Continuing Trend In Effective Event Branding Methods
 Australian based ExpandaBrand confirms in a recent communique the continuing strong trend by corporates to use effective event branding methods.

ExpandaBrand specialises in flags and banners and other textile based promotional devices. These include teardrop banners, marquees, custom Inflatables and market umbrellas. They are vertically Integrated company, including weaving and coating their own fabrics.  95% of their hardware is also made in-house putting them in a unique position in the industry.
Mr Dylon Bailey, owner of ExpandaBrand said, "Forbes this year published that US Digital marketing spend will near $120 billion by 2021. This forecast has increased over the last few yeras. We are seeing similar increases in corporates currently seeking branding ideas that are non-digital." He went on to say, "Corporates are aware that there are diminishing returns with digital marketing spend as it gets harder to have their message heard in the congested digital space. Businesses are seeing that through launch and activation events they can get exposure in a cost effective way. It is at these types of events that our type of product range excels. The portability means that a space can be 'owned'  by a brand in 10 minutes with one or two people required to set it up. The other element we have noticed is that great photos of these brand activation events are then been used in social media to gain exposure in the digital space. '
ExpandaBrand pride themselves that no order is too small or too big. Servicing a global market they have the capacity to supply large volumes but will give just as much care to the customer wanting only small quantities.
Mr Bailey said, "When done well we know a brand activation promotion alone can be extraordinary effective. We have a complete range of promotional banners and products for an innovative brand or product activation for the most sophisticated of client briefs. We have extensive experience with over the past 15 years of working with leading marketing agencies that we can assist any client with suggestions to assist their objectives."
About ExpandaBrand
ExpandaBrand is an Australian specialist in the manufacture and supply of printed advertisement flags, banners, marquees and other textile based promotional devices, including related hardware. They operate from Australia's two largest cities, Melbourne and Sydney but service all of Australia and internationally.
They have over 15 years' industry experience and have a significant array of leading international corporates as long standing clients.
To learn more about the company and its range of innovative promotional flags, banners and marquees list the website here: http://expandabrand.com.au/
Media Contact
Dylon Bailey
p: 1300 850 571 | i: +61 2 9438 6100 | f: 1300 760 654 
e: dylon@expandabrand.com.au | 
a: Unit 3, 8 Tilley Lane, Frenchs Forest NSW 2086
Roofer Expects Continued Growth On Back Of Strong Building Numbers

Leading Sydney roofing company expects the strong growth they are experiencing to continue due to the continued buoyancy in migration to Sydney.
Mr Paul Janes, new business manager for Roof Repairs Quote said, "We are a beneficiary of the continued increasing building numbers released by the Australian Bureau of statistics for both new homes and residential alteration work" He went on to say, "although not detailed specifically in their release, the same is being experienced in the buoyant apartment market with new immigrants causing continued strong demand for new offerings coming to market."
The Australian Bureau of Statistics just released report confirms that in the September quarter 2015 to September quarter 2016  new building work was up 8.7%  and alteration work was up 3.9%. This, on top of the 2011 Census confirming there were 5.3 million migrants now in Australia, just under half of all migrants in Australia lived in Sydney or Melbourne, with 1.4 million residents of Sydney being born overseas. Migrant arrivals to Australia continued to be strong and they tended to look only at Australia's two largest cities, Melbourne and Sydney. This has been a trend seen in Australia since the late 1940s.
Mr Paul Janes said, "Roof Repairs Quote have been in the roof business for over twenty five years now and there has been a marked increase in requests in recent years for our roofing and roof repair services. This reflects the strong building numbers being reported by the Australian Bureau of Statistics, not only for new home work but property owners adding new extensions to their existing properties. It also reflected the strong migrant numbers underpinning the demand for new residential builds."
The Sydney real estate market has been buoyed in recent years by Chinese buyers. The knock-on effect in certain areas such as the Northern Beaches has been significant for trade related businesses like Roof repair services and luxury granny flats.
To learn more about Roof Repairs Sydney Quote services, visit the website.
About Roof Repairs Quote
Roof Repairs Sydney has over twenty-five years providing roofing servicing to home and business owners in the region. They have significant local knowledge and a vast array of other contractors from plumbers to electricians to call on in an emergency, if required.
Media Contact
Mr Paul Janes
Roof Repairs Quote
http://www.roofrepairsquote.com/
Sydney Electricians Support Federal Government's Announcement
Eleven Media's canvasing of local electrician contractors has found an overwhelming support for the Federal Government's budget announcement to create a $1.5 billion skills fund that will deliver another 300,000 apprentices and trainees over the next four years.
Master Electricians Australia has also welcomed the Federal Government's Budget announcement in their media release on 10th May2017. They noted that the fund has the potential to assist Australian employers fill the relevant skills gaps and strengthen Australia's workforce.
Malcolm Richards, CEO of Master Electricians Australia said, "Master Electricians support any investment in apprenticeships and training that seeks to address Australia's skill shortage."
The announcement has come as a surprise to the industry, however, it is being welcomed given the soon to be expired National Partnership Agreement on Skills Reform will be replaced.
Those canvased by Eleven Media said it is encouraging to see the Federal Government putting in place measures to boost Australian apprenticeships and supported Master Electricians call for both the Opposition and the Senate Crossbench to fully support this policy.
As part of the fund, state and territory governments will be required to provide matching funding. The fund also includes $350 million to be allocated as part of the government's reforms of the 457-visa program.
Industry commentators support the targeting of occupations currently reliant on skilled migration, while also looking to boost apprentice numbers in regional and rural areas.
Master Electricians noted that the amounts available to each state and territory will depend on how much they are willing to contribute to the fund and we urge all state and territory governments to allocate as much funding as possible.
Local Electrician Sydney contractors contacted all said that the these changes need to be finely balanced between assisting young Australians to find work in trades, while also ensuring Australia can still attract high quality talented workers from around the globe to compliment the existing workforce.
Media Contact
 Eleven Media
Pruhe Skin Therapy Launches New Website With Online Store
Pruhe Skin Therapy's new website has just gone live showcasing their products that create healthy skin.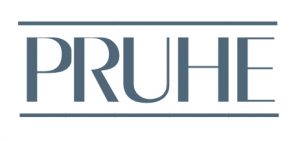 The New website of Pruhe Skin Therapy has just gone live showcasing their products that create healthy skin with no harmful additives. Due to dynamic growth in the company, Vigour Skin Therapy aims to extend the reach of their products by shipping worldwide.
The website features face, body, and wellness products as well as relaxation tools. In addition to the product line, the website offers a wealth of skin-care information.
Co-founders Paul Nichols and Jessica Mann when talking about how the company came into being said, "We set out on a quest to create a nature based product that was active, condition specific and sophisticated without the nasties and ultimately gave results and that's where Pruhe was born. Created by London based cosmetic pharmacist, the company only uses 100% recyclable packaging, no animal testing and no plastic packaging to stop toxic transfer. Pruhe products are being embraced by our customers globally"
Pruhe Therapy specializes in nature based, UK made, owned and manufactured, results-oriented skin care, body care, and wellbeing products. Showcasing cocktails of essential oils and texture to delight, all created from natures best ingredients. All skin conditions and concerns are balanced with combinations of active ingredients including plant, marine, antioxidants and more. The results being healthy and beautiful skin with numerous testimonials and images to support this.
The Co-founders Said "We are proud that the products are based on natural ingredients with no carcinogens or other harsh chemical additives that hinder the health of your skin." She went on to say, " The company is founded by two woman with over 20 years experience as facial specialists between them and worked closely with the UK's best cosmetic pharmacists to create formulations that are best for a healthy skin."
Pruhe Therapy offers free shipping world-wide, and free international shipping on purchases over US$195. Online visitors can now enjoy all the benefits of this healthy skin experience without having to leave home.
About Pruhe Skin Therapy
Pruhe Skin Therapy is a Sydney based company manufacturing and distributing natural face, body, and wellness products as well as relaxation tools and Glasshouse Candles. In addition to the online store for all product lines, the new website features a wealth of resource material relating to natural skin care.
MEDIA CONTACT
Paul Nichols
Pruhe Skin Therapy
info@Pruhe.com
Increasing Trend In Recycling Observed In Sydney
Sydney based Rubbish Removal Services has observed a significant increase in recycling requests from their customers.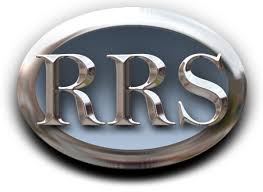 Commercial businesses and homeowners alike are all making greater efforts to reduce waste and are turning more to recycling options. The City Of Sydney website has dedicated pages on recycling as well as information on the safe disposal of e-waste and chemicals.
Rubbish Removal Services has for many years been also working on all aspects and methods of increasing the recycling component of their rubbish collection processing. This has been at the expense of overall business efficiencies as incorporating recycling, beyond what other contractors do, has an impact on their operation. However, the management is committed also to the values shown by The City Of Sydney's leadership.
Mr John Jones, Marketing Manager for Rubbish Removal Services said, "We pride ourselves on being environmentally responsible and have worked for years with certified recycling centers to reduce the load on land fills." He went on to say, "The interesting observation we have made is the dramatic increase we have noticed from customers asking about our recycling policies and advice how they could be more responsible in this regard."
Rubbish Removal Services has worked hard to keep pace with the increasing volumes of solid waste needing to be recycled, while needing to be competitive in a highly competitive industry. The many years experience in doing this as part of their business has allowed them to achieve this.
About Rubbish Removal Services
Rubbish Removal Services is one of the more established rubbish removal companies in Sydney. It disposes of any type of rubbish from home, office, commercial premises or industrial / factory sites and warehouses.
The company prides itself on personal service and customer care. It operates across Sydney and its outlying regions.
For more information about the Rubbish Removal services offered by Rubbish Removal Services, visit the website here: http://www.rubbishremoval.services
Media Contact:
Mr John Jones
Rubbish Removal Services
Address: 11 Potter Street, NSW 2017  
Scars Run Deep Author Announces Launch of New Website
Mark Mansfield, author of the new young adult fiction Scars Run Deep, is pleased to announce the launch of his new website www.scarsrundeep.com
Sydney, NSW, Australia, December 05, 2016 /PressReleasePing/ – 'Scars Run Deep' tells of young 15 year old girl Emily and her emotional journey of betrayal, perseverance and hope. Set in the UK in the 1980's about a girl who could have predicted her own future, yet is taken on an unwelcome and difficult road beyond the familiarity of her predictable life.Mark Mansfield said of the story, "This is an unashamedly Christian story of pain, hardship and rescue. There's no sugar coating to soften the harsh realities she faces, so be prepared."For those who have faced hardship, are living through difficult times or know of others who have, you will soon empathise with Emily's pain. This new fiction will leave you with the greatest respect for those who have to face an often harsh world alone.
The story starts after an arson attack on Emily's school. The events unfolding before her, including the isolation from those she trusted the most, take her on an emotional and often harsh journey through unfamiliar situations.
When her innocence is shattered, she hits rock bottom and has to face decisions that no-one should have to make on their own. Carried by her strength of character and an unseen guiding hand, Emily is destined for more than the world would want for her.
One commentator said, "Readers will quickly find themselves living and breathing every life-altering moment, as the characters in the story cascade from one experience to another."
The book is now available for pre-order and will be launched on 1st January 2015.
"This moving and often sad story of injustice, hurt and betrayal will rekindle the hope within us all." Mark Mansfield
To learn more about Scars Run Deep and its author visit the website here http://www.ScarsRunDeep.com
MEDIA CONTACT
Author : Mark Mansfield
Scars Run Deep
1 Market Street, Sydney, NSW, Australia
+61 401033285
mark@scarsrundeep.com
Your Mates Removals Founders Buy  Boomerang Box
The founders of Your Mates Removals have just paid an undisclosed sum for Boomerang Box adding this to their stable of removal related services.

Buying flimsy, flat cardboard boxes that you need to fold into shape, tape the bottoms, tape the tops and the sides, then cut them open is a thing of the past.
Boomerang Box provides the alternative of renting stackable plastic moving boxes for secure and safe transportation. On completion of the move the boxes are simple collected by Boomerang Box, saving the hassle of dealing with torn and folded up boxes and tape.
Mr Laszlo Dobiasz, co-owner of Your Mates Removals said, "We are delighted with the acquisition of Boomerang Box as it's great box products compliments our removal services business so well."  He went on to say, " We have used the boomerang Box boxes for many years now in our removal business and know firsthand the benefits of the box design and quality of their manufacture. When we became aware that the business was for sale we had no hesitation in making the acquisition."
Boomerang Boxes are a significant advance  in removalists packing since moving began.  They're super sturdy, ready-made, really cheap, very green, lidded plastic packing boxes that can be stacked up to 5 high and no packing tape is needed.
Mr Laszlo said, " The unique box design gives significant advantages over its competitors. We know the advantages of Boomerang Box offer to those moving and to our own removals operation. With the marketing that we propose, the company's boxes will soon be the 'go to' box for those on the move."
About Boomerang Box
Boomerang Box is a 'green' company that helps reduce the amount of paper waste by providing interlocking plastic removalist Boxes right to the home or office. The packing boxes are rented and collected after the move. Customers only task is to label the boxes.
The team has a decade of experience behind them and came up with the recycling boxes and packing scheme after encountering thousands of frustrated clients. In doing so the company has saved thousands of tons of cardboard  from landfills.
CONTACT
Laszlo Dobiasz
Boomerang Box
1300 972 176
Product Pro Launches Range of Promotional Products
Sydney based on-line retailer Product Pro announced today its launch of its range of Promotional Products for the conference and event market.
Their website is now showcasing the comprehensive range of conference, sport and school range of promotional products including water bottles offered with full printing options available on each.
Product Pro have a reputation of being at the leading edge of technology to communicate with their clients and their website visitors about special promotions and offers.
Mr James Ogden, sales manager of Product Pro made these comments when asked about the launch of the new range, "we did an in-depth survey of our existing client base to arrive at a range of promotional products which suited the array of individual client needs." He went on to say, "We found that existing clients and website visitors have a broad range of customer interests and are from a wide Australian catchment, so the selection of products needed to accommodate the extensive range of needs and this was a prime consideration in his the final selection process."
The new website promoting these products is mobile friendly to meet Google's strict user experience requirements, is robust for ease of customers accessing it on all mobile and tablet devices.
Mr Ogden said, " we have structured the new website as a one stop resource for conference organisers, schools as well as event organisers to view the latest promotional products, including conference pens, that can be printed with the event logo or corporate message."
The new website is a reflection of the company's commitment to staying abreast of the fast pace of changing technology and customer requirements.
They are pleased with user experience feedback already received on how comprehensive in product offering it is, from existing and new customers recently visiting the site since its launch.
For more information about Product Pro company, please visit the website: http://www.productpro.com.au/product-category/usbs
About Promotional Products
Promotional Products is a Sydney based Leading supplier of promotional USBs and other promotional type products like printed water bottles for conferences, sporting or corporate events.
For more information, please visit
Contact Info:
Name: Mr James Ogden
Organization: Conference Lanyards
Hiring of The Classic Tiffany Chair Still Popular For Sydney Weddings
Leading Sydney event hire company, The Party Hire Group, also providing party hire Melbourne wide confirms the trend is continuing to grow for weddings event planners hiring The Tiffany Chair for guests to sit on at weddings they arrange.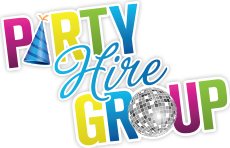 The tiffany chair, also know as the Chivari chair, is the most elegant event chair available for hire. This chair is the most sought after for weddings and engagement parties in Sydney. The Chivari chair can transform a wedding setting, offering pure beauty and comfort. For those wanting a more modern look than the traditional white or gold tiffany chair hire, the clear tiffany chair, especially for wedding receptions is increasing in popularity.
The modern Tiffany chair look is very much in line with its original design crafted in 1855. They look extremely stylish, are very practical and exceptionally comfortable to sit on for long periods, as required for corporate and celebratory events.
Lavish events held across Sydney, and other cities of Australia, require large numbers of tables and chairs. Event organisers have been able to accommodate this by engaging specialist hire companies like The Hire Group that provide tiffany chair hire Sydney wide.
The Tiffany chair was designed in 1807 by Italian designer Giuseppe Gaetano Descalzi. The designer lived in the town of Chiavari, on the northwestern Italian coast. Because of its design origins, the chair is also known as a Chiavari chair.
The chair was accepted as a great design then that became known as the tiffany chair and brought rise to many factories opening in Chiavari and surrounding towns. Today it is still seen as an elegant chair to suited to compliment regal events and is now manufactured globally.
To learn more about party hire Melbourne services of The Party Hire Group, including the popular white and gold tiffany chair hire visit the website.
Business Contact Details:
Address: Unit 1/26 Mcilwraith Street, Wetherill Park, NSW, Sydney 2164
Phone: 1300-33-99-81
info@partyhiregroup.com.au
Niche : Tiffany Chair Hire Sydney
Australians Alerted To Samsung Galaxy Note7 Recall
Sydney based phone repairer Fone Fix, in a communique to clients has alerted them to Samsung recalling all Galaxy Note7 phones due to them being prone to catching fire.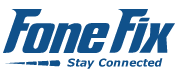 At a press conference in Seoul, Samsung confirmed that the company will recall in the order of one million Samsung Galaxy Note7 smartphones that have been sold around the world. It is understood that 50,000 Galaxy Note7 devices were sold in Australia and Samsung is recalling all these units.
Korea's Yonhap News, reporting from the press conference, noted that Samsung had received 35 reports of battery defects or fires at its service centres, and the company had determined that the phone's battery cells caused the issue.
Mr Shaun Moffatt, Managing Director of Fone Fix said, "We have noticed that the latest generation of smart phones, while pushing the innovative technology envelope, have lead to us seeing a significant increase in unusual iPhone repairs  requests in recent months." He went on to say, "Recent media reports of smart phones exploding and catching fire have alarmed people and its good to see Samsung taking this responsible approach to allay peoples fears."
Details of the Galaxy Note7 phone recall will be released in coming days. Samsung will coordinate the Australian recall with the help of third-party retailers and its carrier partners who sold the phone to consumers. Carriers like Optus and Vodafone have already contacted customers to make them aware of the issue and eventual recall.
To learn more about Fone Fix, their services and the Samsung Galaxy Note7 smartphones, visit the website here: http://www.fonefix.com.au/
About Fone Fix
Fone Fix Pty Ltd is a Sydney based Phone repairer and retailer of related accessories since 1993. They have two retail locations specialising in Smart Phone Repairs & Smart Phone Data Recovery. Typical repairs are completed in 30-60 minutes and include 6 month's warranty on all workmanship and materials. Fone Fix are known in the industry for fast solutions for all Mobile Phone, iPhone, iPad, Samsung Mobile, Tablet or Laptop screen repair services.
Contact Info:
Name: Shaun Moffatt
Email: repairs@fonefix.com.au
Organization: Fone Fix
Address: Level 1, Suite 107, 250 Pitt St, Sydney, Australia
Phone: +61 (02) 9386 1951
Credit Repair Clinic Offer No Win – No Pay Engagements
Leading Australian credit repair company Credit Repair Clinic encourages those seeking repair of their credit history to only engage an organisation that charges all fees on a no win – no pay basis as they do.

Australia, Australia – May 12, 2017 /PressCable/ —
One of Australia's leading credit repair companies Credit Repair Clinic encourages those seeking repair of their credit history to only engage an organisation that charges all fees on a no win – no pay basis.
Mrs Mary Trimarchi principal of Credit Repair Clinic said, "Those seeking to clean up their credit history should only engage credit repair companies that fully understand the complexity of the work. Too many people proceed with inexperienced operators and pay high fees up front for removal of defaults when not all can be removed." He She went on to say, "We only charge fees on a no win – no pay basis and our clients appreciate this transparency."
There is quite an array of billing methods employed by credit repair companies from a single up front fee, billing scale percentages for completed work, right through to the no win – no pay method that Credit Repair Clinic employs. To learn more about this billing method visit the website via this link.
Mrs Trimarchi said, "It is important that the company engaged also looks at all credit reporting agencies and no just VEDA. There have been numerous instances with competitors only cleaning up the credit history on some databases like Veda and not all platforms being used by financial institutions. We ensure a comprehensive clean of the client's credit record is achieved and only then request any payment."
Not many people know the benefits of having their credit history repaired. The savings can be significant as shown in the following example: The interest rate difference between a good loan to someone with a good credit record and what is offered to a borrower with an impaired history can be in the order of 3%. On a $100,000 loan paid back over 10 years, the savings over the ten years in getting the credit history fixed prior to getting the loan advanced and avoiding this penalty margin can be in the order of $25,000.
For more information about us, please visit http://creditrepairclinic.com.au/
Media Contact Info:
Name: Mrs Mary Trimarchi
Organization: Credit Repair Clinic
Address: PO BOX 3044 Parramatta, NSW Australia2124
Phone: +61 (02) 9890 2655
Dry Tech Carpet Cleaning Launch New Website
Sydney based Dry Tech Carpet Cleaning announced today the launch of their new website.
Sydney's leading carpet cleaning operator Dry Tech Carpet Cleaning has just launched a new website to showcase their comprehensive range of residential and commercial services.
They are one of Sydney's leading specialists in delivering a range of innovative integrated carpet and upholstery cleaning solutions.
Dry Tech Carpet Cleaning offers comprehensive options for the home, apartment and business owner including tile and grout cleaning, water damage restoration, as well as rug, carpet, car interior and upholstery cleaning solutions. These services are all tailored to suit individual client requirements.
They have a broad customer spread across the Sydney metropolitan area and customers range from individual homeowners through to corporate managers of residential apartment blocks and owners of commercial business. The company works also with insurance and construction companies, corporate and public organisations as well as Government authorities.
Mr Gerard Kyrillos said "The new website was a reflection of the company's commitment to the residential and commercial business owners and its intent is to keep them abreast of the fast pace of changing technology now available for all aspects of carpet, grout and upholstery cleaning." He went on to say, "our team of highly trained professional technicians are at the heart of our continuing growth. The new website compliments state of the art technology used in each service we offer and ensures individual client carpet cleaning Sydney wide requirements are met every time."
About Dry Tech Carpet Cleaning
Dry Tech Carpet Cleaning is Sydney based and offers the home, apartment and business owner a range of services including tile and grout cleaning, water damage restoration, as well as rug, carpet, car interior and upholstery cleaning solutions. These services are all tailored to suit individual client requirements using the latest technology.
You can learn more about Dry Tech Carpet Cleaning by visiting their website here: http://www.drytechcarpetcleaning.com.au
Media Contact:
Gerard kyrillos
Dry Tech Carpet Cleaning
19/1 O'Connell Street, Sydney, NSW 2000
info@ drytechcarpetcleaning.com.au
IP Travel Photography Announce 2018 Photography Workshops
Australia's IP Travel Photography have just announced their first four Photography workshops for 2018 that are sure to be unforgettable.
IP Travel Photography organise photography workshops all over the world, including in some of the most remote places on the globe.
They are led by experienced guides in that region and each workshop is fully devoted to the pursuit of photography and assist participants to truly live a photographic experience.
The first four tours for 2018 have recently been released and are as follows:
+ Filand Winter Wonderland: 14th to 22nd February with Ken Duncan
+ Lofoten – Norway: 24th February to 2nd March 2018 with Ken Duncan
+ Patagonia in Autumn: 26th March to 6/8th April 2018 Photographer T.B.A.
+ Madagascar and Reunion: 24th June to 14th July 2018 with Richard I'Anson
Mr Ignacio Palacios, Founder and Principal of IP travel photography said, "We work with a team of world-class instructors who provide guidance and photographic tuition for photographers of all levels." He went on to say, "We use the most experienced guides in the region and collaborate with the most comfortable and exclusive hotels. These hotel conference rooms are used for critique sessions, presentations and to work on participant images during the tour."
IP travel photography's philosophy is to design, organize and manage trips of high complexity for photographers to locations of incredible natural beauty.
To be able to do all this, a profound knowledge of the region is imperative. To create authentic and memorable trips, IP travel photography's need to get to know participants, their level of photography experience and expectations to ultimately provide the help they need to create an extraordinary and unparalleled travel and photography experience.
Ignacio Palacios said, "I hand pick the best possible destinations. With a focus in South American countries and regions. My local knowledge of the area delivers unique shooting options and locations. Whatever the skill level, the tours and workshops offer training during the expeditions and participants can be certain that they will get the most out of their camera from some of the most stunning places around the world."
IP Travel Photography
Australia's IP Travel Photography organise unforgettable photography workshops all over the world, including in some of the most remote places on the planet.
Each is lead by experienced guides and fully devoted to the pursuit of photography and assist participants to truly live a photographic experience.
Workshop participants will be supported through the entire processes of shooting on-location to the post-production / editing techniques, building on their existing knowledge while learning new skills at the same time.
Ignacio Palacios is the principal of IP Travel Photography and has traveled to over 85 countries around the world. He is a Master of Photography by the Australian Institute of Professional Photography. Ignacio has experience in teaching at all levels from those just starting out through to the keen enthusiast or an accomplished professional.
To learn more about IP Travel Photography and their upcoming workshops visit the website here: http://www.iptravelphotography.com.au
Media Contact
Ignacio Palacios
+61 (0) 455213073
118 Pacific Parade, Dee Why, Sydney NSW 2099.
Ignacio@iptravelphotography.com.au
Roofer Confirms Increasing Trend In Roof Restoration Work
Sydney roof repair specialist, in a recent communiqué to roofing industry clients, confirms the increasing trend of Sydney property owners to conduct roof restoration in favour of reroofing.
Roof Repairs Quote, leading Sydney roofing repair company, has had over 25 years of repairing every type of roof of Sydney buildings. They have carried out the most complex of roofing issues causing both residential and commercial property owners issues.
Mrs Deanna Adams, new business manager of Roof Repairs Quote said, " We have numerous requests weekly for roof repairs and re-roofing of existing properties. Over the past two months there has been a trend in enquiries wanting 'restoration' work rather than opting immediately for the re-roofing option." She went on to say, " There are two reasons for this that has surfaced. The first is the significant cost saving property owners make by delaying re-roofing their property. The second is the desire to retain the property in its original condition, especially where copper, slate and shingle type roof cladding materials have been used in the original construction."
The company advised in their communiqué that visitors to the website and calling the company were particularly interested in options available to home and commercial property owners to restore their roof rather than the complete re-roofing options.
Another leading Sydney roof repair company, Active Roofing, specialist Roof Repairs Sydney wide, have also confirmed that they have also noticed an increase in enquiries for roof restoration work in preference to re-roofing of the property..
To learn more about Roof Repairs Quote roof restoration work visit the website here:
About Roof Repairs Quote
Roof Repairs Quote is a leading Sydney roof restoration company with over 25 years experience in assisting residential and commercial roof repair and restoration work. All Sydney locations are services and work includes the following: flashing and gutter repairs, roof repairs, re-roofing, re-tiling, membrane repairs, gutter clearing, leaf guard installation, roof tile restoration, roof protection strategies as well as programmed roof maintenance for residential and commercial property owners and strata managers.
Contact Info:
Name: Mr Robert Jones
Organization: Roof Repairs Quote
Address: 622 / 7 Potter Street Waterloo,, NSW 2017, Australia
Important:
Information contained on this Australian Business Announcements page is provided by independent third-party content providers. Eleven Media make no warranties or representations in connection therewith. If you have any questions or comments about this page please forward them via one of the methods detailed on the Contact Us page.