SEO Solutions confirmed in an interview with Eleven Media their continuing growth in providing SEO optimisation advice to the building services sector with their engagement by Sydney Air Conditioning Services.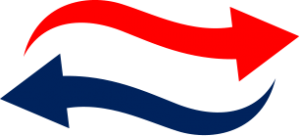 Sydney Air Conditioning Services, one of Sydney's leading home and air conditioning services specialists and offers a large array of services ranging from which comes with an unconditional workmanship guarantee.
The company is an Australian family owned and operated business with over a decade of industry experience in repairing the most complex of air conditioning systems to not only on residential and commercial, but also industrial building owners.
To learn more about the services of Sydney Air Conditioning Services visit their website here: https://sydneyairconditioningservices.com/
About Sydney Air Conditioning Services
Sydney Air Conditioning Services have set a new standard of service that is honest, prompt and top quality, making Sydney Air Conditioning Services one of Sydney's leading and most reputable air conditioning service companies, with an impeccable track record of customer service for over a decade.
About SEO Solution Pty Ltd
SEO Solutions Pty Ltd is a Sydney boutique agency with a team of the highest caliber in the industry. They strongly believe bigger is not better and pride themselves on doing everything themselves with nothing outsourced.
They have had a history of being appointed in collaboration with Tony Adams Digital by construction related professionals operating in Australia. These have ranged from building companies and architects to trade related contractors including electricians and plumbers.
The management stay abreast of what Google demands for a spot one, page one listing in their search results. They are continually doing extensive testing to interpret the algorithm changes so their clients get an unfair advantage from our findings.
They have over 15 years' experience in optimising their own and client websites to be found high in the search results for extremely competitive local, national and international key word terms.
Media Contact
Contact Name: Steve Taleb
Email: info@sydneyairconditioningservices.com
Phone: +61 0423 079 689
Address: 20 Salisbury Street, South Husrtville Sydney NSW Australia 2221
Website: sydneyairconditioningservices.com