Leading Sydney removalist company JB Removals expects the strong growth they have experienced recently to continue due to the ongoing buoyancy in migration to Sydney.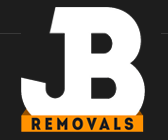 Mr Jeff Borstell, owner of JB Removals said, "We are a beneficiary of continuing strong migration numbers to Sydney that is in the order of 10,000 new residents a month.  All these people are needing furniture and personal belongings stored or moved to their new homes and apartments" He went on to say, "The same is being experienced in the business sector where business ventures being set up by new immigrants are causing strong enquiry levels for our office and commercial removal services."
The Australian Bureau of Statistics report In their Census figures, there are 5.3 million migrants in Australia, which means one in every four (26%) Australian residents were born overseas. Migrants in Australia tended to live in Australia's two largest cities, a trend seen in Australia since the late 1940s. The Census showed, just under half of all migrants in Australia lived in Sydney or Melbourne, with 1.4 million residents of Sydney being born overseas.
Mr Borstell said, "We have been moving and storing households and businesses in Sydney for over a decade now and in that time the population according to Government figures has grown by just over 1 million people. There has been a marked increase in requests in recent years for our removal and storage services as the numbers of people moving to Sydney has gained momentum. Not only by new arrivals to the country, but also from the house price movements and rising transport costs causing people to buy higher valued properties closer to the city and adding to household relocations."
The Sydney real estate market has been very buoyant up until just recently with overseas buyers adding pricing tension to an already hot property market. The knock-on effect in certain sort after areas in which we operate such as North Sydney, Northern Beaches and has been significant for ourselves and other local businesses.
The immigration numbers released show strong arrival numbers continuing for some time to come and we expect to show strong continued growth on the back of this.
To learn more about JB Removals visit the website here.
About JB Removals
JB Removals are leading removalists Sydney residents and business owners trust. They have over a decade of experience in servicing residential and commercial client relocation needs.
They specialise in furniture removal, piano moving, packing and cleaning as well as a host of other moving services. They are well known in the Sydney Northern Beaches area of NSW with a solid reputation for professionalism and reliability. They are proud to have gained an excellent reputation that they work hard on every engagement to maintain.
Media Contact
Mr Jeff Borstel
93-99 South Creek Road, Dee Why, Sydney NSW Australia 2099
+61 1300 561 355
contact@jbremovals.com
---
Related Articles