Sydney based Vega Capital announced it had just gone live on the web with its new website featuring investment fund information for investors, its popular bog series and details on its unique investment methodology used.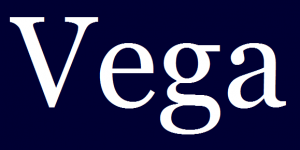 Vega Capital, a leading Australian Investment Manager for sophisticated investors and financial institutions is inviting clients, researchers and other visitors to explore its new website at https://vegacapital.net/
The redesigned website features include:
Access to performance data for investors of The Vega Fund.
Improved access to the firm's popular investment blog.
More information regarding the strategies historical performance and workings.
Better navigation and social media integration.
"I'm delighted to debut our new website to our investors, institutional clients and industry partners." Said Founder and Portfolio Manager Scott Shuttleworth. "The website enables investors to better access our investment performance and communication channels. From here we are planning even greater functionality with investor access to online application channels and a regular video blog series".
The Vega Fund is a top performing Sydney based investment fund which is the flagship of Vega Capital which aims to generate returns for client's portfolio regardless of whether the stock market is up or down. The Vega fund is backed by many prominent Australian business figures including Michael Malone as well as Morris Capital, a multi-strategy alternative investment fund. Returns of the fund over its roughly six months since inception have averaged about 7 per cent making it one of Australia's leading absolute return investment managers.
The Fund has been shown to generate returns averaging more than 15 per cent per annum during bull market years and over 50 percent per annum during bear market years allowing clients to hedge exposure to stock market crashes during recessions.
Visitors are encouraged to explore the new website and sign up for Vega Capital's free mailing list to receive regular market updates, information on the Fund's returns and investment ideas.
About Vega Capital
Vega Capital is a top performing managed fund in Sydney, Australia. Vega Capital's hedge fund strategy helps clients reach their individual and SMSF investment goals as well as protecting capital from stock market crashes and other crises.
Media Contact
Company: Vega Capital
Contact Name: Mr Scott Shuttleworth
Email: sshuttleworth@vegacapital.net
Phone: +61-1800-960-707
Address: Level 5, Suite 508,  55 Holt Street Surry Hills , Sydney, NSW 2010